The ACI EUROPE Security Summit
17 Settembre 2019\\17 Settembre 2019

-

19 Settembre 2019\\19 Settembre 2019

€2550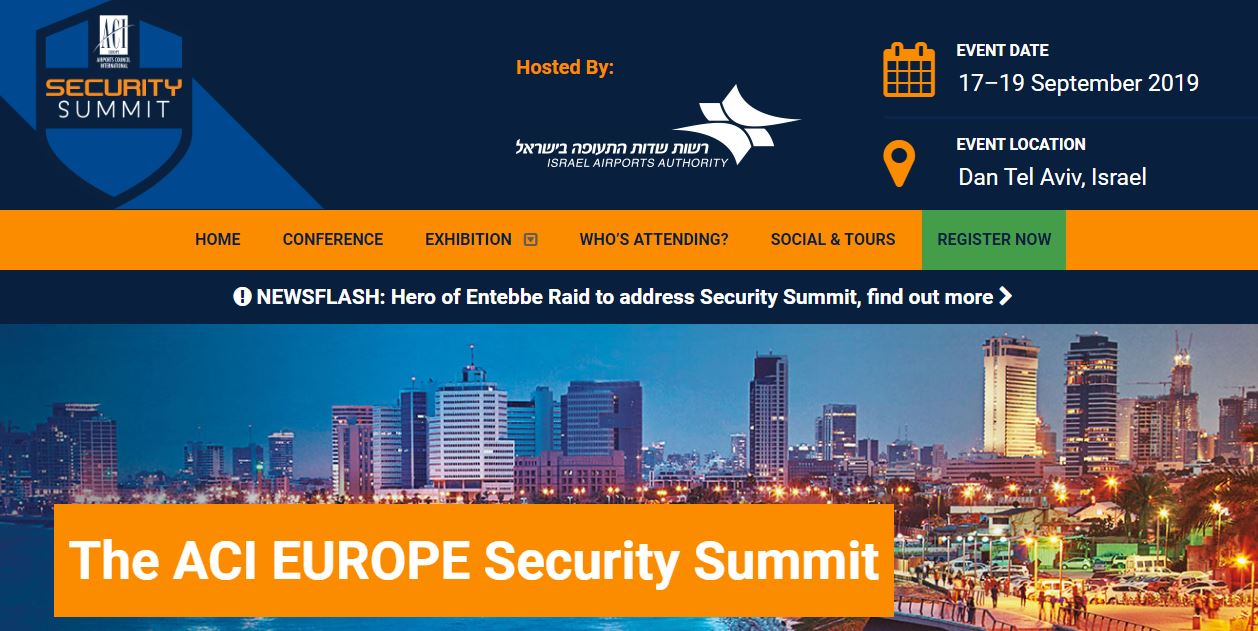 Aviation Security: Leading from the Front
The ACI EUROPE Security Summit will bring together senior airport security experts, agencies and senior administrators in Tel Aviv to address the current important security issues facing the aviation industry. Bringing you enriching and engaging sessions with presentations from a powerful selection of top airport security experts and the leading security technology companies.
The Conference
This unrivalled forum will enable all concerned to share experiences and best practice. Delegates will be able to gain invaluable insights from colleagues and peers from within the industry.
The Exhibition
This two-day exhibition forms the hub of a niche event attracting some 250+ leading airport security and safety executives which will host a two-day showcase of the latest technologies, services and solutions safeguarding the security and safety of air transport.